Protection of Your Information
Protecting your private information is our priority. To accomplish this goal, we implement a number of safeguards, including compliance with the PCI-DSS guidelines, regular penetration testing, and use of the SSL protocol.
Collection of Your Information
When you create an account or place an order on the DRS Site, we collect personally identifiable information, like your name, physical address, email address, phone number, and credit card information. This information is used to complete your purchase and otherwise serve you. When you visit the DRS Site, we may also collect non-personally identifiable information, like your IP address, browser type, device type, access times, and referring website addresses. This information helps us improve the design of the DRS Site and enhances your shopping experience. You can edit your personally identifiable information in your account at any time by logging in and making your desired changes. We do not track your online browsing behavior when you visit other websites; accordingly, we do not respond to "Do Not Track" requests. Additionally, aside from the parties mentioned below, no third party is able to collect your personally identifiable information as a result of your use of the DRS Site.
Use of Your Information
We collect your personally identifiable information to operate the DRS Site and to deliver the services you have requested. We do not sell or give away your personally identifiable information to any third party marketing or advertising firms. The only people we share your personally identifiable information with are trusted partners who are critical parts of our business, like our credit card processor, our fulfillment company, our carriers, our email service provider, and some back-office workers. We will only disclose your personal information without notice under the following circumstances: (a) we are legally required to do so; or (b) we feel it's necessary to protect and defend our rights or property or that of others.
Google Analytics
We use Google Analytics and Google Analytics Advertising Features ("GA") to collect details about your use of the DRS Site. By using the DRS Site, you agree to our use of GA data, and further agree to GA's terms and conditions, outlined here: http://www.google.com/policies/privacy/partners. GA uses first-party and third-party cookies to identify a visitor to the site, to analyze how visitors use the site, and to learn about visitors' shopping preferences. GA also collects data about visitors' interests and demographics. Personally identifiable information is NOT collected. Instead, the data collected is general, anonymized data. You can opt out by adjusting your Google Ad Preferences, by installing the Google Analytics opt-out on your browser, or by using the opt-out procedure provided by the Network Advertising Initiative.
Changes to this Statement
We will occasionally update this Privacy Policy to reflect company and customer feedback. Please periodically review this page to be informed of how www.drselectronics.de is protecting your information.
Contact Information
We welcome your questions or comments regarding this Privacy Policy. You can contact us at: +49 15770445960 or info@drseletronics.de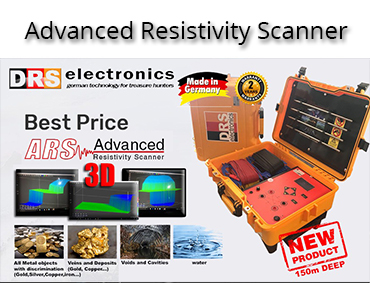 Advanced Resistivity Scanner
Our Advanced Resistivity Scanner (ARS) allows you to look for metals with discrimination (gold, copper, silver, iron), gold veins, minerals, caves/voids and even water. This is achieved through resistivity analysis. Resistivity is an intrinsic property that quantifies how strongly a given material opposes the flow of electric current.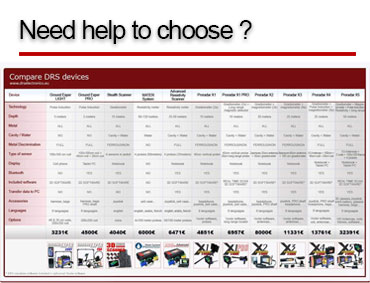 Click on "choose your device" below to compare all our devices. Please feel free to contact us or one of our dealers if you have any question on our devices.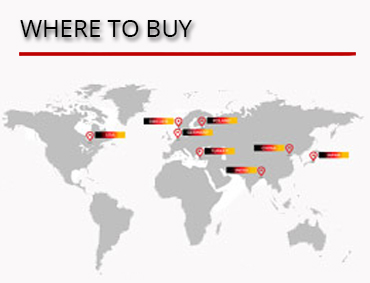 We have distributors all over the world where you can find our full range of products and accessories. You can also buy directly from our factory if there is no dealer in your country.